Subdivisions with hot springs for sale in ZAO-SANSUIEN (N Corporation Ltd.)
| Size of the land | Unit Price (per m2) | Price |
| --- | --- | --- |
| 245.24m2~1,267.40m2 | 18,000JPN~32,000JPN | 8,967,000 JPY~36,288,000 JPY |
The price includes a fee for using the hot spring water.
You may need to heat the water with a boiler or other system upon your use of the hot spring.
※We have a free shuttle bus service in the site.
Please see "ZAO-SANSUIEN Property Info." page for further information. (Japanes only)
Features
1, The safety is secured by the security system where only remote controllers can open the gateway. No outsiders can enter the site.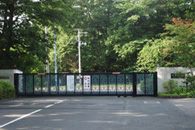 2, 9 resident staffs guard the site 24 hours a day. They patrol in the site every two hours after 7:00pm.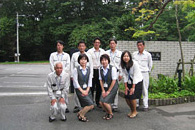 3, In the site, there are three sources of hot spring, whose temperature is 71℃. Two outdoor hot springs are available anytime.
Quality of the spring water: Sodium – chloride, sulfate spring (Na-CL・SO4) hypotonic, alkalescent, and high temperature water
Medical benefits: Helpful for healing problems such as nerve pain, muscular pain, joint ache, frozen shoulder, motor paralysis, stiff joints, contusion, twisted joint, chronic digestive diseases, hemorrhoid, excessive sensitivity to cold, recovery from illness, soothing effect, health enhancement, cut, burn injury, chronic skin diseases, physically weak children, chronic feminine ailment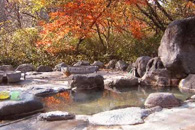 Location
75-31 Azakozumazaka, Tougattaonsen, Zao-machi, Katta-gun, Miyagi, Japan, 989-0916
Only 49 minutes from Sendai Station by car! Also convenient express buses running.
Please see "ZAO-SANSUIEN Business Summary" page for further information. (Japanes only)
Sites around the area
- Zao Town Office 5.4km
- Shopping Center 5.3km
- Convenient Store 0.7km
- 77Bank 5.4km
- Tougatta Post Office 3.0km
- Zao Country Club 5.1km
- Miyagi Zao Eboshi Skii Resort 10.3km
- Tougatta Police Substation 2.8km
- Zao Town Preschool 5.5km
- "Rira's Home" healthcare facility for the elderly 3.5km
- Ooizumi Memorial Hospital 17.0km
Please see "ZAO-SANSUIEN Living Environment" page for further information. (Japanese only)

On site, there are a variety of facilities for entertainment: tennis courts and pools surrounded by the nature, an atelier where you can take ceramic art lessons, and outdoor hot springs.
- Outdoor Hot Springs (two places)
- Short-Stay Welfare Facility
- Japanese-Style Inn
- Pool
- Long-Term Care Health Facility
- Ceramic Art Atelier
- Tennis Court
- Pension
- Park
※The outdoor hot springs and other facilities are always available.
Please see "ZAO-SANSUIEN Facilities on the site" page for further information. (Japanese only)

General Descriptions and Characteristics of Bacillus Bio System for Organic Wastewater
Protect the environment with biotechnological power
Using Bacillus Bio System for organic wastewater, we can solve wastewater treatment problems, from household drinking water to industrial wastewater, with the existing tanks for the treatment.
This system utilizes effective microorganisms, which nobody tried to make a use of.
The Characteristics of Bacillus Bio System for Organic Wastewater
Possible to handle highly concentrated BOD without diluting.
Elimination of the unpleasant smell of wastewater treatment plant and water-purifier tank
Great effect on denitrification and dephosphorization.
Reduction of the amount of waste sludge
Improvement in sludge settling property in sedimentation tanks
Strong in temperature change (10℃~40℃)
Possible to carry out the treatment with high salt concentration
Choose the treatment level depending on the purpose
Use as reuse water
Let the water run into rivers
Let the water run into public sewerage
Please see "N Corporation Ltd Industrial Wastewater Treatment Operation on the site" page for further information. (Japanese only)